Against the TideTaken by the fickle tides, the Captain's bow washes against the dock from which he set sail.You will track down a powerful Dockhand Wraith who will drop a unique item when slain.Right-click to add this prophecy to your character.

Acquisition
DROP RESTRICTED
Seal cost: 2×
Silver Coin

Vendor Offer
1x Scroll FragmentMetadata
Item class: Stackable Currency
Against the Tide is a prophecy.
Objective
Kill a rare Dockhand Wraith in one of the following locations:
Reward
Dockhand Wraith will drop
Roth's ReachRoth's Reach
Recurve BowBow
Quality: +20%
Physical Damage: (19.8-22) to (61.2-68)
Critical Strike Chance: 6.70%
Attacks per Second: (1.30-1.35)
Weapon Range: 120Requires Level 18, 65 Dex+(15-25)% to Global Critical Strike Multiplier(60-80)% increased Physical Damage
(4-8)% increased Attack Speed
Skills Chain +1 times
30% increased Projectile Speed
(20-40)% increased Elemental Damage with Attack Skills"Exiled to the sea; what a joke.
I'm more free than I've ever been."
- Captain Weylam "Rot-tooth" Roth of the Black Crest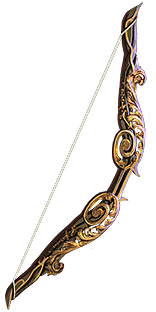 upon slaying.
Version history
| Version | Changes |
| --- | --- |
| 2.3.0 | |