Atziri's Splendour
Sacrificial GarbQuality: +20%
Armour: (1645-1776)
Evasion: 394
Energy Shield: 76
Movement Speed: -3%Requires Level 75, 66 Str, 66 Dex, 66 Int+1 to Level of all Vaal Skill Gems(380-420)% increased Armour
+(90-100) to maximum Life
+(20-24)% to all Elemental Resistances
+100 Life gained on Kill
+100 Mana gained on Kill"When you have nothing to hide,
you have nothing to fear."
- Atziri, Queen of the Vaal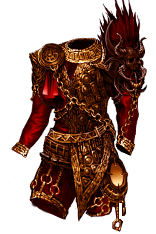 Acquisition
DROP RESTRICTEDVendor Offer
13x Alteration ShardMetadata
Item class: Body Armours
This page is about one variant of Atziri's Splendour. For a list of all variants, see
Atziri's Splendour
.
Atziri's Splendour is a unique
Sacrificial GarbSacrificial GarbArmour: 329
Evasion: 329
Energy Shield: 64
Movement Speed: -3%Requires Level 72, 66 Str, 66 Dex, 66 Int+1 to Level of all Vaal Skill Gems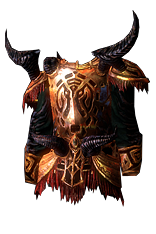 .
Item acquisition
Monster restrictions
This item can be acquired from the following monsters:

Upgrade paths
This item can be acquired through the following upgrade paths or vendor recipes:

Amount
Ingredient
General
Notes
Type
9
The Admirer

The Admirer

9

Atziri Item

Lucian lost himself in ancient scrolls and found in those scrolls a love whose power bridged a millennium.

random Atziri item
Automatic
1
The Void

The Void

1

Reach into the Void and claim your prize.

random divination card set exchange
Automatic
Legacy variants
Atziri's Splendour has a legacy variant.
Version Discontinued
Modifiers
3.14.0




+1 to Level of all Vaal Skill Gems

(380-420)% increased Armour
+(90-100) to maximum Life
+(20-24)% to all Elemental Resistances
+100 Life gained on Kill
+100 Mana gained on Kill
Alternate artwork
Gallery
Version history
| Version | Changes |
| --- | --- |
| 1.1.2 | 3d art has been added for Atziri's Splendour. |
| 1.1.0 | |