Atziri's Splendour
Sacrificial GarbQuality: +20%
Armour: 394
Evasion: (1052-1118)
Energy Shield: (428-489)
Movement Speed: -3%Requires Level 75, 66 Str, 66 Dex, 66 Int+1 to Level of all Vaal Skill Gems(200-220)% increased Evasion and Energy Shield
+(70-80) to maximum Energy Shield
+(20-24)% to all Elemental Resistances
+100 Life gained on Kill
+100 Mana gained on Kill"When you have nothing to hide,
you have nothing to fear."
- Atziri, Queen of the Vaal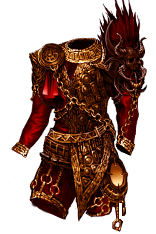 Acquisition
DROP RESTRICTED
Atziri's Splendour drops from The Alluring Abyss' boss, Atziri, Queen of the Vaal (Uber Atziri). It cannot be chanced.Vendor Offer
13x Alteration ShardMetadata
Item class: Body Armours
This page is about one variant of Atziri's Splendour. For a list of all variants, see
Atziri's Splendour
.
Atziri's Splendour is a unique
Sacrificial GarbSacrificial GarbArmour: 329
Evasion: 329
Energy Shield: 64
Movement Speed: -3%Requires Level 72, 66 Str, 66 Dex, 66 Int+1 to Level of all Vaal Skill Gems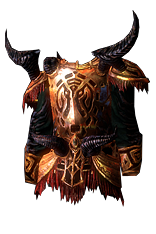 .
Item acquisition
Atziri's Splendour drops from The Alluring Abyss' boss, Atziri, Queen of the Vaal (Uber Atziri). It cannot be chanced.
Monster restrictions
This item can be acquired from the following monsters:

Upgrade paths
This item can be acquired through the following upgrade paths or vendor recipes:

Amount
Ingredient
General
Notes
Type
9
The Admirer

The Admirer

9

Atziri Item

Lucian lost himself in ancient scrolls and found in those scrolls a love whose power bridged a millennium.

random Atziri item
Automatic
1
The Void

The Void

1

Reach into the Void and claim your prize.

random divination card set exchange
Automatic
Legacy variants
Atziri's Splendour has legacy variants.
Version Discontinued
Modifiers
3.14.0




+1 to Level of all Vaal Skill Gems

(200-220)% increased Evasion and Energy Shield
+(70-80) to maximum Energy Shield
+(20-24)% to all Elemental Resistances
+100 Life gained on Kill
+100 Mana gained on Kill

3.0.0




+1 to Level of all Vaal Skill Gems

(200-220)% increased Evasion and Energy Shield

+(90-100) to maximum Energy Shield

+(20-24)% to all Elemental Resistances
+100 Life gained on Kill
+100 Mana gained on Kill
Alternate artwork
Gallery
Version history
Version
Changes
3.14.0

Atziri's Splendour's basetype, Sacrificial Garb

Sacrificial Garb

Armour: 329
Evasion: 329
Energy Shield: 64
Movement Speed: -3%Requires Level 72, 66 Str, 66 Dex, 66 Int

+1 to Level of all Vaal Skill Gems

, now drops with a "+1 to Level of all Vaal Skill Gems" implicit modifier. Existing items cannot gain this modifier.

3.0.0

Maximum Energy Shield has been reduced to 70-80 on all variants that had added Maximum Energy Shield.

1.1.2

3d art has been added for Atziri's Splendour.

1.1.0