Brutal Hideout
Hideout area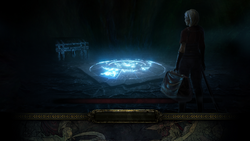 Brutal Hideout is a hideout area.
Unlocking
Brutal Hideout can be found in
Tower MapTower MapMap Level: 69
Map Tier: 2
Guild Character: 0We ascend to great heights to commit low acts.Travel to this Map by using it in a personal Map Device. Maps can only be used once.
.
Version history
| Version | Changes |
| --- | --- |
| 3.5.0 | |