Call of the Brotherhood
Call of the Brotherhood
Two-Stone Ring
Requires Level 20
+(12-16)% to Cold and Lightning Resistances
+(15-25) to Intelligence
(15-25)% increased Lightning Damage
(30-40)% increased Mana Regeneration Rate
40% of Lightning Damage Converted to Cold Damage
Your spells have 100% chance to Shock against Frozen Enemies
Forged by three brothers
so that they may recognize each other
across any distance of time or travel.
Purchase Costs
Sell Price
8x Alchemy Shard
7x Alteration Shard
Miscellaneous
Item class: Rings
Call of the Brotherhood is a unique sapphire and topaz
Two-Stone RingTwo-Stone RingRequires Level 20+(12-16)% to Cold and Lightning Resistances
.
Modifiers
If you achieve 100% conversion of your lightning damage to cold damage, e.g. with two legacy Call of the Brotherhood rings, you can no longer shock, because you have to deal some lightning damage to inflict a shock with none-zero magnitude. This holds even if:
Your target is frozen (Call of the Brotherhood gives 100% chance to shock against frozen targets)
You are using skill with built-in shock chance such as Arc

Arc

Spell, Chaining, Lightning
Mana Cost: (8-23)
Cast Time: 0.70 sec
Critical Strike Chance: 5.00%
Effectiveness of Added Damage: 80%Requires Level 12

An arc of lightning stretches from the caster to a targeted enemy and chains on to other nearby enemies. Each time the main beam chains it will also chain to a second enemy, but that secondary arc cannot chain further.

Per 1% Quality:1

Superior

2

Anomalous

3

Divergent

4

Phantasmal

0.5% chance to Shock enemies

1% increased Chaining range

0.5% increased Damage for each time this Skill has Chained

1% reduced Enemy Stun Threshold

Deals (6-133) to (33-754) Lightning Damage
10% chance to Shock enemies
Chains +(4-7) Times
(10-29)% increased Effect of Lightning Ailments
15% more Damage for each remaining Chain

Place into an item socket of the right colour to gain this skill. Right click to remove from a socket.
There are some exceptions to this:
40% of Lightning Damage Converted to Cold Damage This mod can be scaled by jewellery quality by using Turbulent Catalyst

Turbulent Catalyst

Stack Size: 10Adds quality that enhances Elemental Damage modifiers on a ring, amulet or belt
Replaces other quality typesRight click this item then left click a ring, amulet or belt to apply it. Has greater effect on lower-rarity jewellery. The maximum quality is 20%.
Shift click to unstack.. At 20% quality, the value of converted damage is 48% of lightning damage. This item, as of version 3.14, is the only item that convert lightning damage to cold.
Item acquisition
Upgrade paths
This item can be acquired through the following upgrade paths or vendor recipes:

Amount
Ingredient
General
Notes
Type
2
Heterochromia

Heterochromia

2

Two-Stone RingBlack and White, Silver and Gold
Let us see the world Unfold
Red and Blue, Yellow and Green
Let us remake it in colours Unseen
random Two-Stone Ring
Automatic
5
Hubris

Hubris

5

Ring"This one? It is NOT for sale. You would sooner pry it from my lifeless hand."
- Jonfé Darontos, Ringmaker
random ring
Automatic
7
Blind Venture

Blind Venture

7

Ring
Corrupted"It's risky not knowing where your wares come from. That's why I source my own."
- Klayver, the Antiquarian
random corrupted ring
Automatic
6
The Cache

The Cache

6

Jewellery

Vintage or crafted, Glittering and shiny
Dusty or glittering, huge or tiny
Secured within a chest
or unearthed from your mining
Find jewellery everywhere,
no need for divining!
So why is it so hard
to figure out which one to wear?
This one makes me stronger,
but does it match my hair?
random jewellery
Automatic
7
Prejudice

Prejudice

7

Item


Influenced ItemOne who is blinded by their past may
only see a sliver of the present.
random influenced item
Automatic
8
Arrogance of the Vaal

Arrogance of the Vaal

8

Item
Two-Implicit
Corrupted

Discovery can lead to beauty, or it can lead to ruin.

random two-implicit corrupted item
Automatic
4
Jack in the Box

Jack in the Box

4

ItemTurn the crank,
close your eyes,
and pray to the gods
for a pleasant surprise.
random item
Automatic
1
Singular Incubator

Singular Incubator

Adds an incubated Unique item to an equippable item
Item drops after killing # monsters

Unique Item

Right click this item then left click an item to apply it. The Incubated item drops after killing a specific number of monsters.

random item
Automatic
In recent patches (3.13, 3.14~ish and may be earlier), this item has a lower probability to drop, to obtain from
Heterochromia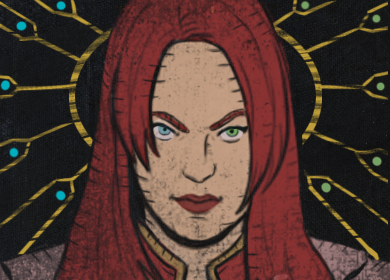 Heterochromia2Two-Stone RingBlack and White, Silver and Gold
Let us see the world Unfold
Red and Blue, Yellow and Green
Let us remake it in colours Unseen
, as well as lower probability to chance it. Since version 3.14.0,
Berek's GripBerek's Grip
Two-Stone RingRequires Level 20+(12-16)% to Cold and Lightning Resistances(25-30)% increased Cold Damage
Adds 1 to (50-70) Lightning Damage to Spells and Attacks
+(30-40) to maximum Life
1% of Damage Leeched as Life against Shocked Enemies
1% of Damage Leeched as Energy Shield against Frozen Enemies"Berek hid from Storm's lightning wrath
In the embrace of oblivious Frost
Repelled by ice, blinded by blizzards
Storm raged in vain
While Berek slept."
- Berek and the Untamed
, another unique two-stone ring, is added to the core drop table. Thus, when using
Trash to TreasureTrash to TreasureA blank canvas holds untold potential, but the artist's fortunate hand transforms it into a masterpiece.You will turn a normal item into a unique item with a single Chance Orb.Right-click to add this prophecy to your character.Seal Cost:
1x
Silver Coin
prophecy, it is more likely to chance Berek's Grip than Call of the Brotherhood. Since even influenced Berek's Grip has a much lower price than Call of the Brotherhood, player need to be considered to use traditional scour and chance method to try to acquire influenced Call of the Brotherhood since the patch.
Legacy variants
Call of the Brotherhood has a legacy variant.
Version Discontinued
Modifiers
2.6.0




+(12-16)% to Cold and Lightning Resistances

+(15-25) to Intelligence

(15-25)% increased Lightning Damage

(30-40)% increased Mana Regeneration Rate

50% of Lightning Damage Converted to Cold Damage

Your spells have 100% chance to Shock against Frozen Enemies
Alternate artwork
Version history
| Version | Changes |
| --- | --- |
| 2.6.0 | Lightning Damage converted to Cold Damage mod reduced to 40%. |
| 2.0.0 | |