Hopeshredder
Ranger Bow
Bow
Quality: +20%
Physical Damage: 46.8-97.2
Elemental Damage: (130-150) to (270-300)
Critical Strike Chance: 6.00%
Attacks per Second: (1.49-1.62)
Weapon Range: 120
Requires Level 60, 212 Dex
Adds (130-150) to (270-300) Cold Damage
4% increased Movement Speed per Frenzy Charge
+(400-500) to Accuracy Rating
(15-25)% increased Attack Speed
12 to 14 Cold Damage per Frenzy Charge
2% chance to Avoid Elemental Damage from Hits per Frenzy Charge
0.5% of Attack Damage Leeched as Life per Frenzy Charge
200 Cold Damage taken per second per Frenzy Charge while moving
Their last thoughts were not of their friends,
or their families, or their homes.
Their last thoughts were untethered from reality,
and bathed in fear and ferocity.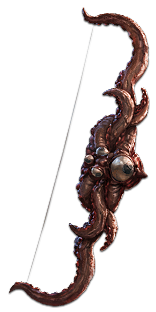 Acquisition
Vendor Prices
Vendor Offer
14x Alchemy Shard
2x Alteration Shard
Weapon DPS
Physical: (107.6-117.0)
Cold: (299.0-365.6)
Elemental: (299.0-365.6)
Phys+Chaos: (107.6-117.0)
Total: (406.6-482.6)
Metadata
Item class: Bows
Hopeshredder is a unique
Ranger BowRanger BowBow
Physical Damage: 39-81
Critical Strike Chance: 6.00%
Attacks per Second: 1.30
Weapon Range: 120Requires Level 60, 212 Dex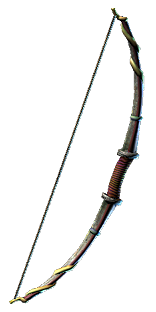 . It is an Elder item.
Item acquisition
Monster restrictions
This item can be acquired from the following monsters:

Legacy variants
Hopeshredder has a legacy variant.
Version Discontinued
Modifiers
3.4.0




Adds (130-150) to (270-300) Cold Damage
4% increased Movement Speed per Frenzy Charge
+(400-500) to Accuracy Rating

(15-25)% increased Attack Speed

12 to 14 Cold Damage per Frenzy Charge
2% chance to Avoid Elemental Damage when Hit per Frenzy Charge
0.5% of Attack Damage Leeched as Life per Frenzy Charge

400 Cold Damage taken per second per Frenzy Charge while moving
Version history
Version
Changes
3.4.0

Hopeshredder now deals 200 Cold damage per second per Frenzy charge (down from 400). It now also has 15-25% increased Attack Speed. Using a Divine Orb

Divine Orb

Stack Size: 10

Randomises the numeric values of the random modifiers on an item

Right click this item then left click a magic, rare or unique item to apply it.
Shift click to unstack. on an existing copy of this item will update that item with both of these changes.

3.1.0