What was once the heart of the city is now the heart of the battle.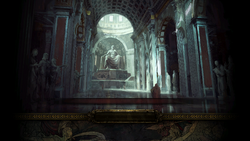 Oriath Square is an area in Act 5. This area has a waypoint and is connected to The Control Blocks and The Templar Courts.
The area consists of a grid of streets around a large plaza containing many Blackguards and strewn with defensive barricades. At its center lies the remains of some trees surrounding a drained fountain. To the east lies a Hideout. North of the plaza is a river and the entrance to the Templar Courts.
After the player defeats High Templar Avarius, Oriath Square is replaced by The Ruined Square. In Act 10, The Ruined Square is replaced by The Ravaged Square.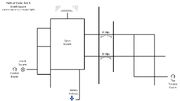 Monsters
Blackguard Stalker

Flame Mother

Frightened Citizen

Karui Rebel

(friendly)

Oriath Enforcer

Purge Hound

Slave Catcher
Items found in this area
There are currently no items that have a drop table specific to this area.
Version history
| Version | Changes |
| --- | --- |
| 3.0.0 | |