Primeval Hideout
Primeval Hideout
Hideout area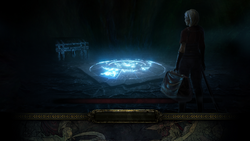 Primeval Hideout is a hideout.[1]
Location
Primeval Hideout can be found in
Primordial Blocks MapPrimordial Blocks MapMap Level: 70
Map Tier: 3
Guild Character: âWho is the true criminal, the one behind bars, or the one who tortures him?Travel to this Map by using it in a personal Map Device. Maps can only be used once.
.
Preview
Version history
| Version | Changes |
| --- | --- |
| 3.13.1 | Fixed a bug where the Primeval Hideout could sometimes not be fully cleared. |
| 3.13.0 | Introduced to the game.[2] |
References