Razor of the Seventh Sun
Midnight Blade
One Handed Sword
Quality: +20%
Physical Damage: (150-174) to (292.8-322.8)
Critical Strike Chance: 5.00%
Attacks per Second: 1.30
Weapon Range: 11
Requires Level 68, 113 Str, 113 Dex
40% increased Global Accuracy Rating
Adds (90-110) to (145-170) Physical Damage
30% of Physical Damage Converted to Fire Damage
25% chance to Ignite
100% increased Burning Damage if you've Ignited an Enemy Recently
Recover 1% of Life when you Ignite an Enemy
100% increased Melee Physical Damage against Ignited Enemies
Quickly cooled the steel,
but never could it forget
the heat of the forge.
Vendor Prices
Vendor Offer
22x Alchemy Shard
5x Alteration Shard
Weapon DPS
Physical: (287.8-322.9)
Phys+Chaos: (287.8-322.9)
Total: (287.8-322.9)
Metadata
Item class: One Hand Swords
Razor of the Seventh Sun is a unique
Midnight BladeMidnight BladeOne Handed Sword
Physical Damage: 35-99
Critical Strike Chance: 5.00%
Attacks per Second: 1.30
Weapon Range: 11Requires Level 68, 113 Str, 113 Dex40% increased Global Accuracy Rating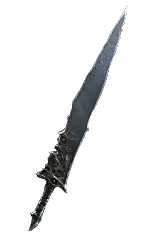 . It was the signature weapon of the Guardian of the Phoenix.
Item acquisition
Upgrade paths
This item can be acquired through the following upgrade paths or vendor recipes:

Amount
Ingredient
General
Notes
Type
4
The Gentleman

The Gentleman

4

Sword
Corrupted

"Axes and mauls are so uncivilised. A good clean cut to the neck with a sharp blade, that's the Sarn way!"

random corrupted sword
Automatic
4
Atziri's Arsenal

Atziri's Arsenal

4

Weapon
Corrupted

In the prison of all sins, will you grasp godhood or sorrow? Only hope lies under the shadows.

random corrupted weapon
Automatic
7
Prejudice

Prejudice

7

Item


Influenced ItemOne who is blinded by their past may
only see a sliver of the present.
random influenced item
Automatic
8
Arrogance of the Vaal

Arrogance of the Vaal

8

Item


Two-Implicit


Corrupted

Discovery can lead to beauty, or it can lead to ruin.

random two-implicit corrupted item
Automatic
4
Jack in the Box

Jack in the Box

4

ItemTurn the crank,
close your eyes,
and pray to the gods
for a pleasant surprise.
random item
Automatic
1
Singular Incubator

Singular Incubator

Adds an incubated Unique item to an equippable item
Item drops after killing # monsters

Unique Item

Right click this item then left click an item to apply it. The Incubated item drops after killing a specific number of monsters.

random item
Automatic
1
The Void

The Void

1

Reach into the Void and claim your prize.

random divination card set exchange
Automatic
Legacy variants
Razor of the Seventh Sun has legacy variants.
Version Discontinued
Modifiers
3.11.0




40% increased Global Accuracy Rating

Adds (90-110) to (145-170) Physical Damage

25% of Physical Damage Converted to Fire Damage

25% chance to Ignite
100% increased Burning Damage if you've Ignited an Enemy Recently
Recover 1% of Life when you Ignite an Enemy
100% increased Melee Physical Damage against Ignited Enemies

3.5.0




40% increased Global Accuracy Rating

Adds (65-75) to (110-130) Physical Damage

30% of Physical Damage Converted to Fire Damage

25% chance to Ignite

100% increased Burning Damage if you've Ignited an Enemy Recently
Recover 1% of Maximum Life when you Ignite an Enemy
100% increased Melee Physical Damage against Ignited Enemies

2.6.0




18% increased Global Accuracy Rating

Adds (65-75) to (110-130) Physical Damage

30% of Physical Damage Converted to Fire Damage

25% chance to Ignite

100% increased Burning Damage if you've Ignited an Enemy Recently
Recover 1% of Maximum Life when you Ignite an Enemy
100% increased Melee Physical Damage against Ignited Enemies
Gallery
Version history
Version
Changes
3.14.0

(Not in patch note) Shaper Guardian items are moved to core drop table.[1]

3.11.0

Now converts 30% of Physical Damage to Fire Damage (from 25%).

3.5.0

Now has

(90-110) to (145-170)

(up from (65-75) to (110-130))

added physical damage

. Existing versions can be updated to these new values with a Divine Orb

Divine Orb

Stack Size: 10

Randomises the numeric values of the random modifiers on an item

Right click this item then left click a magic, rare or unique item to apply it.
Shift click to unstack..
It now grants

25% chance to Ignite

and

25% physical Damage converted to Fire

.

2.6.0

Base type implicit mod increased to

40% increased Accuracy Rating

(up from 18%).
Base type damage increased to 35-99 (up from 26-74).

2.4.0
References