Echoes of the past bring new life to an old experiment.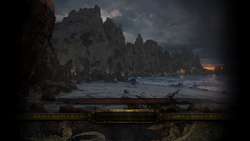 Shavronne's Tower is an area in Act 6. This area does not have a waypoint and is connected to the Lower Prison and Prisoner's Gate.
The layout is divided into five floors. A ladder on the fourth floor leads to the rooftop where the boss fight occurs. After defeating Shavronne and Brutus, a door that leads to The Warden's Quarters and the Prisoner's Gate exit unlocks.
Shavronne's Tower, introduced in 3.0.0., is based on
Tower MapTower MapMap Level: 72
Map Tier: 5
Guild Character: jTravel to this Map by using it in the Templar Laboratory or a personal Map Device. Maps can only be used once.
, introduced in 2.4.0..
Quests
Monsters
Rattling Condemned

Shavronne's Gemling

Thunder Thrall

Thunder Whisperer
Boss Fight:
Items found in this area
Item
The Summoner

The Summoner

6

Superior Minion Gem


Quality:

+20%

To own a piece of the Nightmare, you must first belong to the Nightmare.

1
Lantador's Lost Love

Lantador's Lost Love

7

Two-Stone RingThey fought the storm together as one,
Until the longest of days was done.
Their love grew stronger
with every breath,
Until it was broken apart in death.
1
The Warden

The Warden

4

Amulet
Corrupted

Brutus' first innovation as Lord Incarcerator was a weighted chain around every neck so that his prisoners would forever bow to him.

1
The Tower

The Tower

6

Staff

A tower built of the strongest stone is not eternal; a towering intellect is not enlightened.

1
Thunderous Skies

Thunderous Skies

5

Storm Cloud

Many that have wielded the power of lightning have said that death by electrocution looks like the victim is more alive than ever before.

1
The Nurse

The Nurse

8

The Doctor

We tried to tell him to get his head checked.

1
Version history
| Version | Changes |
| --- | --- |
| 3.0.0 | |