All the knowledge in the Empire could not save them.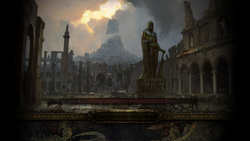 The Archives is an area in Act 3. This area does not have a waypoint and is connected to The Library.
Four golden pages appear in separate rooms randomly placed in the area. The layout is a branching maze of small rooms lined with bookcases.
Achievements
Quests
Monsters
Items found in this area
Item
The Scholar

The Scholar

3

40x Scroll of Wisdom

It is with the smallest of words that we find the largest of truths.

1
Thirst for Knowledge

Thirst for Knowledge

5

GluttonyA ravenous mind can readily take in ideas from any source.
Fortunately for the scholars, he has already learned about sustainability.
1
Lore
Version history