Primordial ruins guard antiquarian secrets.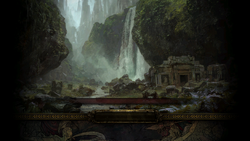 The Causeway is an area in Act 7. This area has a waypoint and is connected to The Northern Forest and The Vaal City.
NPCs
Quests
Monsters
Items found in this area
Item
The Hermit

The Hermit

9

Lifesprig

The hermit's only friend is the greenery he can find.

1
The Catalyst

The Catalyst

3

Vaal Orb

Simple actions can lead the world to an early grave.

1
Lore
The area contains a shrine to Arakaali.
Version history
| Version | Changes |
| --- | --- |
| 3.0.0 | |