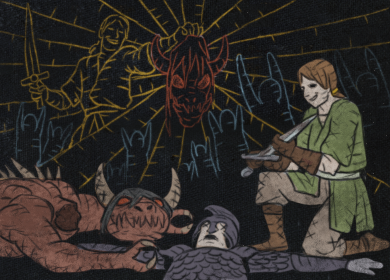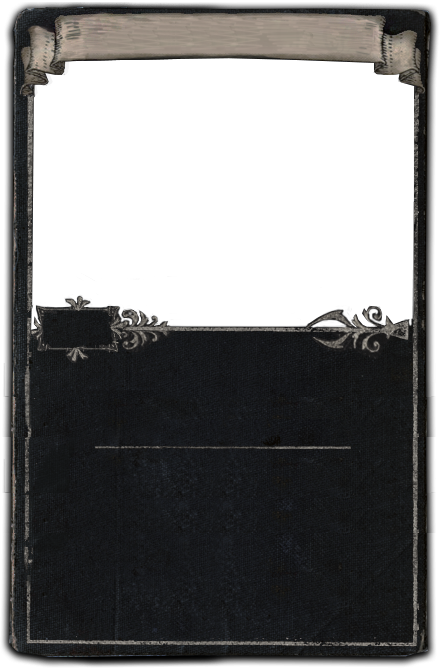 The Cheater3Level 6 Awakened Support Gem
Quality: +20%
CorruptedSometimes the best way to achieve greatness is to use a shortcut.Acquisition
Area level: 1
Can drop from Perandus Safes.Vendor Offer
1x Scroll FragmentMetadata
Item class: Divination Card
Metadata ID: Metadata/Items/DivinationCards/DivinationCardTheCheater
The Cheater is a divination card. A set of three can be exchanged for a random corrupted level 6 awakened support gem with 20% quality.
Item acquisition
Can drop from Perandus Safes.
Upgrade paths
This item can be acquired through the following upgrade paths or vendor recipes:

Amount
Ingredient
General
Notes
Type
5
The Gambler

The Gambler

5

Divination Card

"I don't believe in karma. If it were real, I would never win."

random divination card
Automatic
1
Stacked Deck

Stacked Deck

Stack Size: 10

A stack of unknown divination cards

Right click to take a divination card out of the deck.
Shift click to unstack.
random divination card
Automatic
1
The Void

The Void

1

Reach into the Void and claim your prize.

random divination card set exchange
Automatic
Usage in upgrade paths
This item is used by upgrade paths or vendor recipes to create the following items:

Outcome
Amount
Ingredient
General
Notes
Type
Awakened Added Cold Damage Support

Awakened Added Cold Damage Support

Cold, Support
Icon:

C


Level: (1-5)
Cost & Reservation Multiplier: 130%Requires Level 72

Supports any skill that hits enemies.

Per 1% Quality:1

Superior

Supported Skills deal 0.5% increased Cold Damage

Supported Skills have (187-227) to (280-341) added Cold Damage
+(0-1) to Level of Supported Cold Skill Gems

This is a Support Gem. It does not grant a bonus to your character, but to skills in sockets connected to it. Place into an item socket connected to a socket containing the Active Skill Gem you wish to augment. Right click to remove from a socket.

3
The Cheater

The Cheater

3

Level 6 Awakened Support Gem


Quality:

+20%


Corrupted

Sometimes the best way to achieve greatness is to use a shortcut.

random corrupted level 6 awakened support gem with 20% quality
Automatic
Awakened Unleash Support

Awakened Unleash Support

Spell, Support
Icon:

q


Level: (1-5)
Cost & Reservation Multiplier: 160%Requires Level 72

Supports spell skills, making their effect reoccur when cast. Cannot support skills with cooldowns, triggered skills, Brand skills, Vaal skills, channelling skills, skills which reserve mana, or skills used by totems, traps, or mines. Cannot modify the skills of minions.

Per 1% Quality:1

Superior

Supported Skills deal 0.5% increased Spell Damage

Supported Spells gain a Seal every (0.7-0.66) seconds, to a maximum of 3 Seals
Supported Spells are Unsealed when cast, and their effects Reoccur for each Seal lost
Supported Skills deal (20-18)% less Damage when Reoccurring

This is a Support Gem. It does not grant a bonus to your character, but to skills in sockets connected to it. Place into an item socket connected to a socket containing the Active Skill Gem you wish to augment. Right click to remove from a socket.

3
The Cheater

The Cheater

3

Level 6 Awakened Support Gem


Quality:

+20%


Corrupted

Sometimes the best way to achieve greatness is to use a shortcut.

random corrupted level 6 awakened support gem with 20% quality
Automatic
Awakened Ancestral Call Support

Awakened Ancestral Call Support

Support, Melee, Attack, Strike
Icon:

A


Level: (1-5)
Cost & Reservation Multiplier: 140%Requires Level 72

Supports melee strike skills, causing them to also strike at extra targets simultaneously. The extra targets must be a minimum distance from the user. If supporting a minion attack skill, the minion's skills will not also strike extra targets. Cannot support triggered skills.

Per 1% Quality:1

Superior

Supported Skills have 0.5% increased Attack Speed
Extra Targets for Supported Skills can be found 1% further awaySupported Strike Skills target 3 additional nearby Enemies
Supported Skills deal (8-0)% less Damage

This is a Support Gem. It does not grant a bonus to your character, but to skills in sockets connected to it. Place into an item socket connected to a socket containing the Active Skill Gem you wish to augment. Right click to remove from a socket.

3
The Cheater

The Cheater

3

Level 6 Awakened Support Gem


Quality:

+20%


Corrupted

Sometimes the best way to achieve greatness is to use a shortcut.

random corrupted level 6 awakened support gem with 20% quality
Automatic
Awakened Lightning Penetration Support

Awakened Lightning Penetration Support

Lightning, Support
Icon:

V


Level: (1-5)
Cost & Reservation Multiplier: 140%Requires Level 72

Supports any skill that hits enemies, making those hits penetrate enemy lightning resistance.

Per 1% Quality:1

Superior

Supported Skills deal 1% increased Lightning Damage

Supported Skills Penetrate (38-42)% Lightning Resistance

This is a Support Gem. It does not grant a bonus to your character, but to skills in sockets connected to it. Place into an item socket connected to a socket containing the Active Skill Gem you wish to augment. Right click to remove from a socket.

3
The Cheater

The Cheater

3

Level 6 Awakened Support Gem


Quality:

+20%


Corrupted

Sometimes the best way to achieve greatness is to use a shortcut.

random corrupted level 6 awakened support gem with 20% quality
Automatic
Awakened Fire Penetration Support

Awakened Fire Penetration Support

Fire, Support
Icon:

V


Level: (1-5)
Cost & Reservation Multiplier: 140%Requires Level 72

Supports any skill that hits enemies, making those hits penetrate enemy fire resistance.

Per 1% Quality:1

Superior

Supported Skills deal 1% increased Fire Damage

Supported Skills Penetrate (38-42)% Fire Resistance

This is a Support Gem. It does not grant a bonus to your character, but to skills in sockets connected to it. Place into an item socket connected to a socket containing the Active Skill Gem you wish to augment. Right click to remove from a socket.

3
The Cheater

The Cheater

3

Level 6 Awakened Support Gem


Quality:

+20%


Corrupted

Sometimes the best way to achieve greatness is to use a shortcut.

random corrupted level 6 awakened support gem with 20% quality
Automatic
Awakened Added Lightning Damage Support

Awakened Added Lightning Damage Support

Lightning, Support
Icon:

L


Level: (1-5)
Cost & Reservation Multiplier: 130%Requires Level 72

Supports any skill that hits enemies.

Per 1% Quality:1

Superior

Supported Skills deal 0.5% increased Lightning Damage

Supported Skills have (23-29) to (445-543) added Lightning Damage
+(0-1) to Level of Supported Lightning Skill Gems

This is a Support Gem. It does not grant a bonus to your character, but to skills in sockets connected to it. Place into an item socket connected to a socket containing the Active Skill Gem you wish to augment. Right click to remove from a socket.

3
The Cheater

The Cheater

3

Level 6 Awakened Support Gem


Quality:

+20%


Corrupted

Sometimes the best way to achieve greatness is to use a shortcut.

random corrupted level 6 awakened support gem with 20% quality
Automatic
Awakened Increased Area Of Effect Support

Awakened Increased Area Of Effect Support

Support, AoE
Icon:

E


Level: (1-5)
Cost & Reservation Multiplier: 140%Requires Level 72

Supports any skill with an area of effect.

Per 1% Quality:1

Superior

Supported Skills deal 0.5% increased Area Damage

Supported Skills have (50-54)% increased Area of Effect
Supported Skills deal (10-14)% more Area Damage

This is a Support Gem. It does not grant a bonus to your character, but to skills in sockets connected to it. Place into an item socket connected to a socket containing the Active Skill Gem you wish to augment. Right click to remove from a socket.

3
The Cheater

The Cheater

3

Level 6 Awakened Support Gem


Quality:

+20%


Corrupted

Sometimes the best way to achieve greatness is to use a shortcut.

random corrupted level 6 awakened support gem with 20% quality
Automatic
Awakened Multistrike Support

Awakened Multistrike Support

Attack, Melee, Support
Icon:

3


Level: (1-5)
Cost & Reservation Multiplier: 160%Requires Level 72

Supports melee attack skills, making them repeat three times when used, targeting a random enemy each time. Cannot support Vaal skills, totem skills, channelling skills, or triggered skills.

Per 1% Quality:1

Superior

Supported Skills deal 0.5% increased Melee Physical Damage

Supported Skills Repeat 3 additional times
Supported Skills have (45-47)% more Melee Attack Speed
First Repeat of Supported Skills deals 22% more Damage
Second Repeat of Supported Skills deals 44% more Damage
Third Repeat of Supported Skills deals 66% more Damage
Supported Skills deal 25% less Attack Damage

This is a Support Gem. It does not grant a bonus to your character, but to skills in sockets connected to it. Place into an item socket connected to a socket containing the Active Skill Gem you wish to augment. Right click to remove from a socket.

3
The Cheater

The Cheater

3

Level 6 Awakened Support Gem


Quality:

+20%


Corrupted

Sometimes the best way to achieve greatness is to use a shortcut.

random corrupted level 6 awakened support gem with 20% quality
Automatic
Awakened Arrow Nova Support

Awakened Arrow Nova Support

Bow, Attack, Support, Projectile
Icon:

G


Level: (1-5)
Cost & Reservation Multiplier: 140%Requires Level 72

Supports bow attack skills that fire arrows forwards as projectiles. These skills will instead fire a payload arrow into the air to land at a targeted location. The supported skills' arrows will then fire out in a circle from where it lands. Cannot support skills that already fire arrows into the air, channelled skills, or skills that create Minions.

Per 1% Quality:1

Superior

Supported Skills have 1% increased Attack Speed

Supported Skills fire 5 additional Projectiles
Supported Skills deal (30-26)% less Projectile Damage
Supported Skills Fire Projectiles in a circle
Supported Skills fire a Payload Arrow into the air
Projectiles from the Supported Skill Fire from where the Payload Arrow lands
Supported Skills can only be used with Bows

This is a Support Gem. It does not grant a bonus to your character, but to skills in sockets connected to it. Place into an item socket connected to a socket containing the Active Skill Gem you wish to augment. Right click to remove from a socket.

3
The Cheater

The Cheater

3

Level 6 Awakened Support Gem


Quality:

+20%


Corrupted

Sometimes the best way to achieve greatness is to use a shortcut.

random corrupted level 6 awakened support gem with 20% quality
Automatic
Awakened Deadly Ailments Support

Awakened Deadly Ailments Support

Support
Icon:

i


Level: (1-5)
Cost & Reservation Multiplier: 130%Requires Level 72

Supports any skill that hits enemies.

Per 1% Quality:1

Superior

Supported Skills deal 0.5% increased Damage over Time

Supported Skills deal (65-69)% more Damage with Ailments
Supported Skills deal 10% less Damage with Hits
Damaging Ailments inflicted with Supported Skills deal damage (10-12)% faster

This is a Support Gem. It does not grant a bonus to your character, but to skills in sockets connected to it. Place into an item socket connected to a socket containing the Active Skill Gem you wish to augment. Right click to remove from a socket.

3
The Cheater

The Cheater

3

Level 6 Awakened Support Gem


Quality:

+20%


Corrupted

Sometimes the best way to achieve greatness is to use a shortcut.

random corrupted level 6 awakened support gem with 20% quality
Automatic
Awakened Brutality Support

Awakened Brutality Support

Physical, Support
Icon:

U


Level: (1-5)
Cost & Reservation Multiplier: 130%Requires Level 72

Supports any skill that hits enemies.

Per 1% Quality:1

Superior

Supported Skills deal 0.5% increased Physical Damage
Supported Skills Overwhelm 0.5% Physical Damage ReductionSupported Skills deal (60-64)% more Physical Damage
Supported Skills deal no Elemental Damage
Supported Skills deal no Chaos Damage

This is a Support Gem. It does not grant a bonus to your character, but to skills in sockets connected to it. Place into an item socket connected to a socket containing the Active Skill Gem you wish to augment. Right click to remove from a socket.

3
The Cheater

The Cheater

3

Level 6 Awakened Support Gem


Quality:

+20%


Corrupted

Sometimes the best way to achieve greatness is to use a shortcut.

random corrupted level 6 awakened support gem with 20% quality
Automatic
Awakened Hextouch Support

Awakened Hextouch Support

Trigger, Support, Hex
Icon:

&


Level: (1-5)Requires Level 72

Must support both a skill that hits enemies, and a hex curse skill to work. The hex will be applied when enemies are hit by the other skill. Cannot support totems, traps, or mines. Minions cannot apply hexes this way.

Per 1% Quality:1

Superior

0.5% increased Effect of Supported Curses
Hexes applied by Supported Curse Skills have 0.5% chance to affect Hexproof EnemiesSupported Skills apply supported Curses on Hit
Hexes applied by Supported Curse Skills have (10-14)% chance to affect Hexproof Enemies
You cannot Cast Supported Curse Spells
Supported Skills can apply (0-1) additional Curse

This is a Support Gem. It does not grant a bonus to your character, but to skills in sockets connected to it. Place into an item socket connected to a socket containing the Active Skill Gem you wish to augment. Right click to remove from a socket.

3
The Cheater

The Cheater

3

Level 6 Awakened Support Gem


Quality:

+20%


Corrupted

Sometimes the best way to achieve greatness is to use a shortcut.

random corrupted level 6 awakened support gem with 20% quality
Automatic
Awakened Greater Multiple Projectiles Support

Awakened Greater Multiple Projectiles Support

Support, Projectile
Icon:

P


Level: (1-5)
Cost & Reservation Multiplier: 160%Requires Level 72

Supports projectile skills.

Per 1% Quality:1

Superior

Supported Skills deal 0.5% increased Projectile Damage

Supported Skills fire 5 additional Projectiles
Supported Skills deal (30-26)% less Projectile Damage

This is a Support Gem. It does not grant a bonus to your character, but to skills in sockets connected to it. Place into an item socket connected to a socket containing the Active Skill Gem you wish to augment. Right click to remove from a socket.

3
The Cheater

The Cheater

3

Level 6 Awakened Support Gem


Quality:

+20%


Corrupted

Sometimes the best way to achieve greatness is to use a shortcut.

random corrupted level 6 awakened support gem with 20% quality
Automatic
Awakened Added Fire Damage Support

Awakened Added Fire Damage Support

Fire, Physical, Support
Icon:

F


Level: (1-5)
Cost & Reservation Multiplier: 120%Requires Level 72

Supports any skill that hits enemies.

Per 1% Quality:1

Superior

Supported Skills deal 1% increased Fire Damage

Supported Skills gain (45-49)% of Physical Damage as Extra Fire Damage
+(0-1) to Level of Supported Fire Skill Gems

This is a Support Gem. It does not grant a bonus to your character, but to skills in sockets connected to it. Place into an item socket connected to a socket containing the Active Skill Gem you wish to augment. Right click to remove from a socket.

3
The Cheater

The Cheater

3

Level 6 Awakened Support Gem


Quality:

+20%


Corrupted

Sometimes the best way to achieve greatness is to use a shortcut.

random corrupted level 6 awakened support gem with 20% quality
Automatic
Awakened Fork Support

Awakened Fork Support

Support, Projectile
Icon:

Y


Level: (1-5)
Cost & Reservation Multiplier: 140%Requires Level 72

Supports projectile skills, making their projectiles fork into two projectiles the first two times they hit an enemy and don't pierce it.

Per 1% Quality:1

Superior

Supported Skills deal 0.5% increased Projectile Damage

Projectiles from Supported Skills Fork an additional Time
Projectiles from Supported Skills Fork
Supported Skills deal (0-9)% more Projectile Damage

This is a Support Gem. It does not grant a bonus to your character, but to skills in sockets connected to it. Place into an item socket connected to a socket containing the Active Skill Gem you wish to augment. Right click to remove from a socket.

3
The Cheater

The Cheater

3

Level 6 Awakened Support Gem


Quality:

+20%


Corrupted

Sometimes the best way to achieve greatness is to use a shortcut.

random corrupted level 6 awakened support gem with 20% quality
Automatic
Awakened Elemental Damage With Attacks Support

Awakened Elemental Damage With Attacks Support

Attack, Support
Icon:

W


Level: (1-5)
Cost & Reservation Multiplier: 140%Requires Level 72

Supports attack skills.

Per 1% Quality:1

Superior

1% increased Elemental Damage with Attack Skills

Supported Attack Skills deal (55-59)% more Elemental Damage

This is a Support Gem. It does not grant a bonus to your character, but to skills in sockets connected to it. Place into an item socket connected to a socket containing the Active Skill Gem you wish to augment. Right click to remove from a socket.

3
The Cheater

The Cheater

3

Level 6 Awakened Support Gem


Quality:

+20%


Corrupted

Sometimes the best way to achieve greatness is to use a shortcut.

random corrupted level 6 awakened support gem with 20% quality
Automatic
Awakened Cast While Channelling Support

Awakened Cast While Channelling Support

Support, Channelling, Spell, Trigger
Icon:

W


Level: (1-5)Requires Level 72

Must support both a channelling skill and a non-channelling spell skill to work. The channelling skill will trigger a spell periodically while channelling. Cannot support skills used by totems, traps, or mines. Vaal skills and skills that reserve mana cannot be triggered.

Per 1% Quality:1

Superior

Supported Channelling Skills deal 0.5% increased Damage

Trigger a Supported Spell every (0.34-0.3) seconds while Channelling Supported Skills
Supported Triggered Spells deal (10-12)% more Damage
You cannot Cast Supported Triggerable Spells directly

This is a Support Gem. It does not grant a bonus to your character, but to skills in sockets connected to it. Place into an item socket connected to a socket containing the Active Skill Gem you wish to augment. Right click to remove from a socket.

3
The Cheater

The Cheater

3

Level 6 Awakened Support Gem


Quality:

+20%


Corrupted

Sometimes the best way to achieve greatness is to use a shortcut.

random corrupted level 6 awakened support gem with 20% quality
Automatic
Awakened Spell Cascade Support

Awakened Spell Cascade Support

AoE, Spell, Support
Icon:

p


Level: (1-5)
Cost & Reservation Multiplier: 140%Requires Level 72

Supports spell skills that apply an effect to an area around a targeted location. Cannot support Vaal skills, minion skills, or skills used by totems, traps, or mines.

Per 1% Quality:1

Superior

Supported Skills have 0.5% increased Area of Effect
Supported Skills deal 0.5% increased Spell DamageSupported Area of Effect Skills also affect areas in front of, behind,
and on each side of the targeted area
Supported Skills have (18-16)% less Area of Effect
Supported Skills deal (25-21)% less Damage

This is a Support Gem. It does not grant a bonus to your character, but to skills in sockets connected to it. Place into an item socket connected to a socket containing the Active Skill Gem you wish to augment. Right click to remove from a socket.

3
The Cheater

The Cheater

3

Level 6 Awakened Support Gem


Quality:

+20%


Corrupted

Sometimes the best way to achieve greatness is to use a shortcut.

random corrupted level 6 awakened support gem with 20% quality
Automatic
Awakened Minion Damage Support

Awakened Minion Damage Support

Support, Minion
Icon:

d


Level: (1-5)
Cost & Reservation Multiplier: 130%Requires Level 72

Supports skills which create Minions.

Per 1% Quality:1

Superior

Minions from Supported Skills deal 1% increased Damage

Minions from Supported Skills deal (50-54)% more Damage

This is a Support Gem. It does not grant a bonus to your character, but to skills in sockets connected to it. Place into an item socket connected to a socket containing the Active Skill Gem you wish to augment. Right click to remove from a socket.

3
The Cheater

The Cheater

3

Level 6 Awakened Support Gem


Quality:

+20%


Corrupted

Sometimes the best way to achieve greatness is to use a shortcut.

random corrupted level 6 awakened support gem with 20% quality
Automatic
Awakened Melee Splash Support

Awakened Melee Splash Support

Support, Melee, Attack, Strike, AoE
Icon:

S


Level: (1-5)
Cost & Reservation Multiplier: 140%Requires Level 72

Supports melee strike skills, causing their melee strike to deal splash damage around each target hit.

Per 1% Quality:1

Superior

Supported Skills have 0.5% increased Area of Effect

Supported Skills deal (40-38)% less Damage to surrounding targets
Supported Skills have (60-72)% more Melee Splash Area of Effect
Supported Skills deal Splash Damage to surrounding targets

This is a Support Gem. It does not grant a bonus to your character, but to skills in sockets connected to it. Place into an item socket connected to a socket containing the Active Skill Gem you wish to augment. Right click to remove from a socket.

3
The Cheater

The Cheater

3

Level 6 Awakened Support Gem


Quality:

+20%


Corrupted

Sometimes the best way to achieve greatness is to use a shortcut.

random corrupted level 6 awakened support gem with 20% quality
Automatic
Awakened Unbound Ailments Support

Awakened Unbound Ailments Support

Support
Icon:

U


Level: (1-5)
Cost & Reservation Multiplier: 110%Requires Level 72

Supports any skill that hits enemies or inflicts ailments

Per 1% Quality:1

Superior

Supported Skills have 0.5% increased Duration of Ailments on Enemies
Supported Skills have +0.5% to Damage over Time MultiplierSupported Skills have (56-64)% increased Duration of Ailments on Enemies
Supported Skills deal (34-38)% more Damage with Ailments
Supported Skills have (35-41)% increased Effect of non-Damaging Ailments on Enemies

This is a Support Gem. It does not grant a bonus to your character, but to skills in sockets connected to it. Place into an item socket connected to a socket containing the Active Skill Gem you wish to augment. Right click to remove from a socket.

3
The Cheater

The Cheater

3

Level 6 Awakened Support Gem


Quality:

+20%


Corrupted

Sometimes the best way to achieve greatness is to use a shortcut.

random corrupted level 6 awakened support gem with 20% quality
Automatic
Awakened Chain Support

Awakened Chain Support

Support, Chaining, Projectile
Icon:

c


Level: (1-5)
Cost & Reservation Multiplier: 150%Requires Level 72

Supports projectile skills, and any other skills that chain.

Per 1% Quality:1

Superior

Supported Skills have 1% increased Projectile Speed
Supported Skills have 0.5% increased Attack and Cast SpeedSupported Skills Chain +3 times
Supported Skills deal (19-10)% less Damage with Hits

This is a Support Gem. It does not grant a bonus to your character, but to skills in sockets connected to it. Place into an item socket connected to a socket containing the Active Skill Gem you wish to augment. Right click to remove from a socket.

3
The Cheater

The Cheater

3

Level 6 Awakened Support Gem


Quality:

+20%


Corrupted

Sometimes the best way to achieve greatness is to use a shortcut.

random corrupted level 6 awakened support gem with 20% quality
Automatic
Awakened Void Manipulation Support

Awakened Void Manipulation Support

Chaos, Support
Icon:

v


Level: (1-5)
Cost & Reservation Multiplier: 120%Requires Level 72

Supports any skill that deals damage.

Per 1% Quality:1

Superior

Supported Skills deal 1% increased Chaos Damage

Supported Skills deal (40-44)% more Chaos Damage
Supported Skills deal 25% reduced Elemental Damage

This is a Support Gem. It does not grant a bonus to your character, but to skills in sockets connected to it. Place into an item socket connected to a socket containing the Active Skill Gem you wish to augment. Right click to remove from a socket.

3
The Cheater

The Cheater

3

Level 6 Awakened Support Gem


Quality:

+20%


Corrupted

Sometimes the best way to achieve greatness is to use a shortcut.

random corrupted level 6 awakened support gem with 20% quality
Automatic
Awakened Elemental Focus Support

Awakened Elemental Focus Support

Support
Icon:

F


Level: (1-5)
Cost & Reservation Multiplier: 130%Requires Level 72

Supports any skill that hits or burns enemies, or inflicts elemental ailments.

Per 1% Quality:1

Superior

Supported Skills deal 1% increased Elemental Damage

Supported Skills deal (50-54)% more Elemental Damage
Supported Skills cannot inflict Elemental Ailments

This is a Support Gem. It does not grant a bonus to your character, but to skills in sockets connected to it. Place into an item socket connected to a socket containing the Active Skill Gem you wish to augment. Right click to remove from a socket.

3
The Cheater

The Cheater

3

Level 6 Awakened Support Gem


Quality:

+20%


Corrupted

Sometimes the best way to achieve greatness is to use a shortcut.

random corrupted level 6 awakened support gem with 20% quality
Automatic
Awakened Added Chaos Damage Support

Awakened Added Chaos Damage Support

Chaos, Support
Icon:

H


Level: (1-5)
Cost & Reservation Multiplier: 130%Requires Level 72

Supports any skill that hits enemies.

Per 1% Quality:1

Superior

Supported Skills deal 0.5% increased Chaos Damage

Supported Skills have (190-234) to (284-352) added Chaos Damage
+(0-1) to Level of Supported Active Skill Gems

This is a Support Gem. It does not grant a bonus to your character, but to skills in sockets connected to it. Place into an item socket connected to a socket containing the Active Skill Gem you wish to augment. Right click to remove from a socket.

3
The Cheater

The Cheater

3

Level 6 Awakened Support Gem


Quality:

+20%


Corrupted

Sometimes the best way to achieve greatness is to use a shortcut.

random corrupted level 6 awakened support gem with 20% quality
Automatic
Awakened Generosity Support

Awakened Generosity Support

Support, Aura
Icon:

G


Level: (1-5)Requires Level 72

Supports aura skills that affect you and allies, increasing the aura's effect on allies, but preventing it from affecting you at all. Cannot support curse auras, or other auras that only affect enemies. Cannot support skills used by totems.

Per 1% Quality:1

Superior

Supported Skills have 2% increased Aura Area of Effect
+0.05 to Level of Supported Aura Skill GemsNon-Curse Auras from Supported Skills have (41-49)% increased Effect
Supported Auras do not affect you

This is a Support Gem. It does not grant a bonus to your character, but to skills in sockets connected to it. Place into an item socket connected to a socket containing the Active Skill Gem you wish to augment. Right click to remove from a socket.

3
The Cheater

The Cheater

3

Level 6 Awakened Support Gem


Quality:

+20%


Corrupted

Sometimes the best way to achieve greatness is to use a shortcut.

random corrupted level 6 awakened support gem with 20% quality
Automatic
Awakened Swift Affliction Support

Awakened Swift Affliction Support

Support, Duration
Icon:

r


Level: (1-5)
Cost & Reservation Multiplier: 125%Requires Level 72

Supports any skill that has a duration, or can hit enemies to inflict ailments on them.

Per 1% Quality:1

Superior

Supported Skills deal 0.5% increased Damage over Time
Supported Skills have +0.5% to Damage over Time MultiplierSupported Skills deal (45-49)% more Damage over Time
25% reduced Duration of Supported Skills and Damaging Ailments they inflict

This is a Support Gem. It does not grant a bonus to your character, but to skills in sockets connected to it. Place into an item socket connected to a socket containing the Active Skill Gem you wish to augment. Right click to remove from a socket.

3
The Cheater

The Cheater

3

Level 6 Awakened Support Gem


Quality:

+20%


Corrupted

Sometimes the best way to achieve greatness is to use a shortcut.

random corrupted level 6 awakened support gem with 20% quality
Automatic
Awakened Melee Physical Damage Support

Awakened Melee Physical Damage Support

Melee, Physical, Support, Attack
Icon:

M


Level: (1-5)
Cost & Reservation Multiplier: 140%Requires Level 72

Supports melee attack skills.

Per 1% Quality:1

Superior

Supported Skills deal 0.5% increased Melee Physical Damage
0.5% chance to Intimidate Enemies for 4 seconds on HitSupported Skills deal (50-54)% more Melee Physical Damage
Supported Skills deal (50-54)% more Damage with Bleeding and Poison caused by Melee Hits

This is a Support Gem. It does not grant a bonus to your character, but to skills in sockets connected to it. Place into an item socket connected to a socket containing the Active Skill Gem you wish to augment. Right click to remove from a socket.

3
The Cheater

The Cheater

3

Level 6 Awakened Support Gem


Quality:

+20%


Corrupted

Sometimes the best way to achieve greatness is to use a shortcut.

random corrupted level 6 awakened support gem with 20% quality
Automatic
Awakened Vicious Projectiles Support

Awakened Vicious Projectiles Support

Projectile, Attack, Physical, Chaos, Support
Icon:

d


Level: (1-5)
Cost & Reservation Multiplier: 120%Requires Level 72

Supports projectile attack skills.

Per 1% Quality:1

Superior

Supported Skills deal 1% increased Physical Damage

Supported Skills deal (60-64)% more Physical Projectile Attack Damage
Supported Skills have 10% less Projectile Attack Speed
Supported Skills deal (60-64)% more Physical Damage over Time
Supported Skills deal (60-64)% more Chaos Damage over Time

This is a Support Gem. It does not grant a bonus to your character, but to skills in sockets connected to it. Place into an item socket connected to a socket containing the Active Skill Gem you wish to augment. Right click to remove from a socket.

3
The Cheater

The Cheater

3

Level 6 Awakened Support Gem


Quality:

+20%


Corrupted

Sometimes the best way to achieve greatness is to use a shortcut.

random corrupted level 6 awakened support gem with 20% quality
Automatic
Awakened Blasphemy Support

Awakened Blasphemy Support

Support, Hex, Aura
Icon:

A


Level: (1-5)
Cooldown Time: 1.20 sec
Can Store 1 Use(s)Requires Level 72

Supports hex curse skills, turning them into auras that will apply their effect to all enemies in an area around you.

Per 1% Quality:1

Superior

0.5% increased Effect of Supported Curses
+0.05 to Level of Supported Curse Skill Gems(80-88)% increased Area of Effect of Supported Curse Skills
Supported Skills apply their Curse as an Auras
Supported Curse Skills also count as Aura Skills
Using Supported Skills is Instant

This is a Support Gem. It does not grant a bonus to your character, but to skills in sockets connected to it. Place into an item socket connected to a socket containing the Active Skill Gem you wish to augment. Right click to remove from a socket.

3
The Cheater

The Cheater

3

Level 6 Awakened Support Gem


Quality:

+20%


Corrupted

Sometimes the best way to achieve greatness is to use a shortcut.

random corrupted level 6 awakened support gem with 20% quality
Automatic
Awakened Controlled Destruction Support

Awakened Controlled Destruction Support

Spell, Support
Icon:

C


Level: (1-5)
Cost & Reservation Multiplier: 130%Requires Level 72

Supports attack skills, or spell skills that deal damage.

Per 1% Quality:1

Superior

Supported Skills deal 0.5% increased Spell Damage
Supported Skills have 0.5% increased Cast SpeedSupported Skills deal (45-49)% more Spell Damage
Supported Skills have 100% reduced Critical Strike Chance

This is a Support Gem. It does not grant a bonus to your character, but to skills in sockets connected to it. Place into an item socket connected to a socket containing the Active Skill Gem you wish to augment. Right click to remove from a socket.

3
The Cheater

The Cheater

3

Level 6 Awakened Support Gem


Quality:

+20%


Corrupted

Sometimes the best way to achieve greatness is to use a shortcut.

random corrupted level 6 awakened support gem with 20% quality
Automatic
Awakened Cold Penetration Support

Awakened Cold Penetration Support

Cold, Support
Icon:

V


Level: (1-5)
Cost & Reservation Multiplier: 140%Requires Level 72

Supports any skill that hits enemies, making those hits penetrate enemy cold resistance.

Per 1% Quality:1

Superior

Supported Skills deal 1% increased Cold Damage

Supported Skills Penetrate (38-42)% Cold Resistance

This is a Support Gem. It does not grant a bonus to your character, but to skills in sockets connected to it. Place into an item socket connected to a socket containing the Active Skill Gem you wish to augment. Right click to remove from a socket.

3
The Cheater

The Cheater

3

Level 6 Awakened Support Gem


Quality:

+20%


Corrupted

Sometimes the best way to achieve greatness is to use a shortcut.

random corrupted level 6 awakened support gem with 20% quality
Automatic
Version history
| Version | Changes |
| --- | --- |
| 3.10.0 | |