Dripping with anger and grief, the ancient thicket weeps.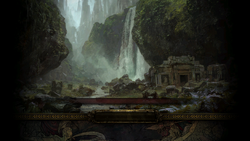 The Dread Thicket is an area in Act 7. This area does not have a waypoint and is connected to The Northern Forest.
The area have a sub-area Den of Despair which is the boss room of Gruthkul, Mother of Despair.
NPCs
Quests
Monsters
Items found in this area
Item
The Explorer

The Explorer

6

Map
Corrupted

A map is only useful if you know where you stand.

1
Lore
Version history
| Version | Changes |
| --- | --- |
| 3.0.0 | |