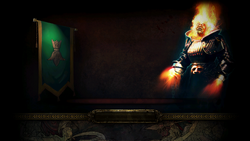 Area has patches of Chilled Ground
24 patches with Ground Effect per 100 tiles (Hidden)
Ground Effect has a radius of 16 (Hidden)
The Frozen Cave is a cruel difficulty area in Descent: Champions. This area is entered from The Misty Cave and exits to The Glittering Cave.
Monsters
Items found in this area
There are currently no items that have a drop table specific to this area.
Area Chest
Version history