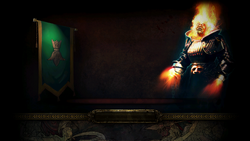 The Infernal Shrine is the final area in Descent. It is connected to the Demonic Shrine.
Monsters
Mistress of Flame (Piety, Fire Version Only)
Rewards
The Infernal Shrine has no reward chests.
Items found in this area
There are currently no items that have a drop table specific to this area.
Version history