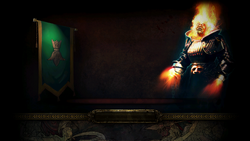 Lost Cathedral is the third area in the Descent league. This area is connected to Heart of Phrecia and Capricious Tomb.
Enemies
Rewards
Marauder
Templar
Witch
Shadow
Ranger
Duelist
Scion
Alluring Chest
Curious Chest
Items found in this area
There are currently no items that have a drop table specific to this area.
Version history