What horrors lurk in the bowels of the city?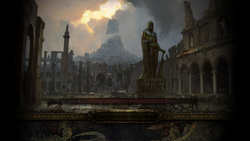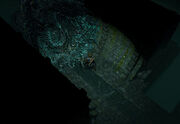 The Sewers is an area in Act 3. This area has a waypoint and is connected to The Slums, The Marketplace, and The Ebony Barracks.
Destroy the Undying Blockage with the
Infernal TalcInfernal Talc"A Virtue Gem is a raging thunderstorm imprisoned within a single raindrop.
Infernal Talc simply lets the storm out." - Malachai the Soulless
to gain access to The Ebony Barracks.
The Undercity Hideout can be found here.
Quests
Monsters
Items found in this area
Item
The Feast

The Feast

5

Romira's Banquet
Corrupted

Shame what happened to my husband. He had such good taste.

1
Version history