Spells of blood foul the waters below.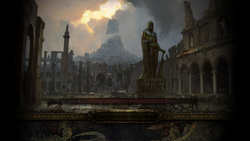 The Toxic Conduits is an area in Act 8. This area does not have a waypoint and is connected to The Sarn Encampment and Doedre's Cesspool.
It is accessed through a large sewer pipe in the Encampment. A short linear area, a smashed grate door leads deeper into Doedre's section of the sewers.
Monsters
Lingering Abberation

Acid Slitherer

Filth Maw

Mephitic Maiden

Noxious Maiden

Sewer Drifter

Sewer Goliath
Items found in this area
Item
The Feast

The Feast

5

Romira's Banquet
Corrupted

Shame what happened to my husband. He had such good taste.

1
Version history
| Version | Changes |
| --- | --- |
| 3.0.0 | |