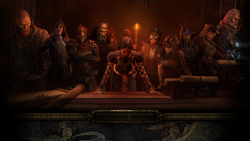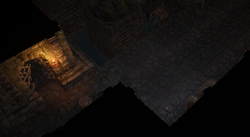 Minimap is Revealed
Underbelly is one of tileset for Heist and Grand Heist. It is used by
Contract: UnderbellyContract: UnderbellyGive this Contract to Adiyah in the Rogue Harbour to embark on the Heist.
and
Blueprint: UnderbellyBlueprint: UnderbellyHeist Target: Thieves' Trinkets or Currency
Area Level: (?-83)
Wings Revealed: (1-4)/(2-4)
Escape Routes Revealed: (2-8)/(4-8)
Reward Rooms Revealed: #/<random>
Requires <random Rogue skill> (Level (1-5))Use Intelligence to Reveal additional Wings and Rooms by talking to certain NPCs in the Rogue Harbour. Give this Blueprint to Adiyah to embark on the Grand Heist.
.
The internal id of the area is ranged from HeistSewers1 to HeistSewers9.
Version history
| Version | Changes |
| --- | --- |
| 3.13.0 | (Not in patch note) Heist content now start to appear from Act 6. The low area level contract and blueprint are now legacy items. |
| 3.12.3 | Fixed a bug where Tullina could fail to open a Heist door in the Underbelly and Bunker. |
| 3.12.2b | Fixed a bug where Agility Jobs could sometimes not be completed in Underbelly. |
| 3.12.0 | |